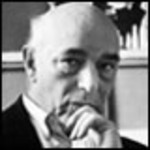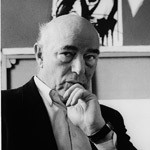 Antonio Saura
Antonio Saura (Huesca, 1930 - Cuenca, 1998) began to paint early on in his life, during a long childhood illness. After an initial phase during which his painting was more dream-like and experimental, he moved to Paris in 1953, where he was involved with the Surrealists. The critic Michel Tapié introduced him to the social circles of the latest Parisian avant-garde, the group of Parisian Informalists. In Madrid in 1957, along with other artists and critics, he founded the group El Paso, which proposed an expressive language similar to European Informalism and American Abstract Expressionism.

From 1958 onwards, Saura dedicated a great deal of his time to works on paper. His work, in which he uses an Expressionist language to depict violently distorted figures, represented a critical reflection on Spanish culture and on the myths of modern society.

From the Eighties, his palette, which was initially reduced to a minimum (white, black and red) acquired a new chromatic richness.