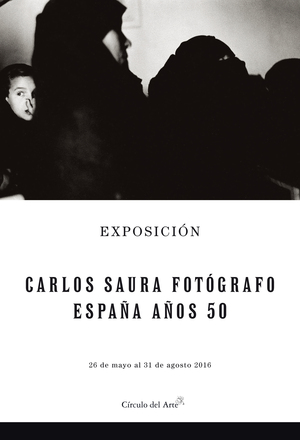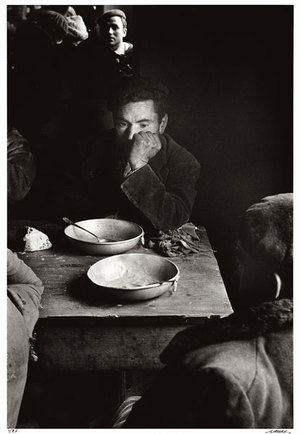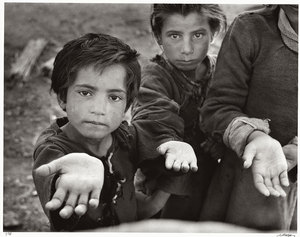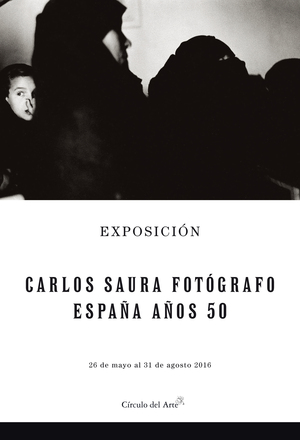 18/04/17
Círculo del Arte inaugura "Carlos Saura fotógrafo. España años 50"
With over forty films to his name since the late fifties, film-maker Carlos Saura (Huesca, Spain, 1932) is considered today a living legend of the cinema. The public and media attention his brilliant work in this field has attracted has often overshadowed the artist's other remarkable activities. These include writing the screenplays and doing the storyboards for his films, novels, artistic drawing and, above all, photography, where Carlos Saura has quietly and steadily created a surprising body of work comparable in quality and interest to his films. Saura has devoted himself to photography with irrepressible passion since his early youth.
His interest covers not only the act of taking pictures and work in the darkroom – or, nowadays, with scanner and computer – but also extends to cameras themselves and their technology, experimenting with them and their parts. He is also a compulsive collector of vintage cameras with a collection of hundreds of models worthy of a museum.
In 1951, at just 19 years old, Carlos Saura held, at the Royal Photographic Society in Madrid, his first exhibition. Shortly thereafter the young autodidact began to make a living as an official photographer of music and dance festivals in Granada and Santander. As a freelance photographer he drove his first car through 1950s Spain, a country living under a dictatorship, mired in poverty, backward and isolated, still showing the marks of the Civil War. With sharp gaze, Carlos Saura captured unforgettable images of a harsh land and a long-suffering population, history's losers but with their human dignity and vitality unbroken.
The photography book that Saura was planning in those years never came to fruition. But thanks to the exhibition Carlos Saura fotógrafo. Años de juventud (1949-1962), co-organized by Círculo del Arte, the Círculo de Lectores foundation and the Galaxia Gutenberg publishing house in the summer of 2000 in Barcelona, the public had the opportunity to see this period of hitherto unknown photographic work by the filmmaker.
The exhibition of 179 photographs, scanned by Saura himself, travelled to a dozen European and US cities. Now, more than half a century after that frustrated personal project to publish a photography book, the German house Steidl, considered the most important photography book publisher in the world, has taken up the old idea and produced the book España años 50, by Carlos Saura, whose Spanish version is co-published with Círculo del Arte and La Fábrica. At the same time, the English version of the book has appeared on the international market with the prestigious Steidl imprint, under the title Vanished Spain. To mark the publishing event, the publishers have organized the travelling exhibition Carlos Saura fotógrafo. España años 50, which brings together a broad sample of those historic images which today strike the observer as a visual chronicle of a Spain lost in the mists of time.
Exhibition Carlos Saura fotógrafo. España años 50: 26 May - 30 October 2016
Círculo del Arte. Calle Princesa 52, 08003 Barcelona
Timetable: Monday - Friday 10:00h to 19:00h. Saturday 10:00h to 14:00h and 16:00h to 20:00h (Closed each saturday in August)