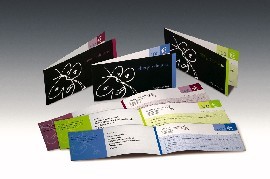 Click on the image for a more detailed view.
Círculo del Arte
Cheque de Arte - 300 €
Order number: 21295
Normal price:
300,00 €
Special price for memberships:
Quote A:
285,00 €

( save 5% )

Quote B:
270,00 €

( save 10% )

Quote C:
240,00 €

( save 20% )

All prices include taxes
About this work:
Art coupons: the answer to your gift problems!

Order our art coupons worth €100, €300 or €500 as a gift for anyone you choose. They will receive their coupon beautifully wrapped along with the Club catalogue. They can then use their art coupon to purchase whatever item they fancy from the catalogue. You can also add a personal message for the receiver. And, if you like, Círculo del Arte will send the gift-wrapped coupons on your behalf.
Other Artworks by Círculo del Arte: