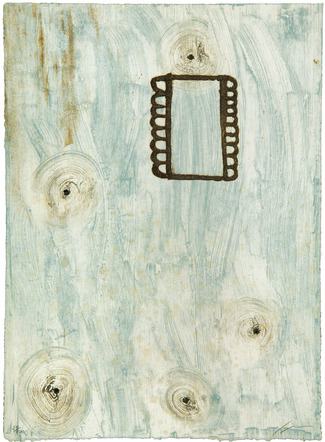 Click on the image for a more detailed view.
Jordi Rosés
Cielo de Orión, nº 4
, 1993
Engraving in 3 colors
Image format: 44 x 32,5 cm
Paper: Hahnemühle 44 x 32,5 cm
Edition of 50 numbered and signed works
Order number: 2956
Normal price:
200,00 €
Special price for memberships:
Quote A:
190,00 €

( save 5% )

Quote B:
180,00 €

( save 10% )

Quote C:
160,00 €

( save 20% )

All prices include taxes
About this work:
The admirable portfolio Cielo de Orión (Orion's Sky), has its origins in the shared fondness that the Catalan editor Jordi Rosés and the universalist Perejaume feel for the sombrious and mysterious Montnegre. Based on Perejaume's four notable poems, Jordi Roses creates four engravings which reject figuration in favour of mere suggestions of landscapes. We can appreciate the turquoise seascape and the starry sky.