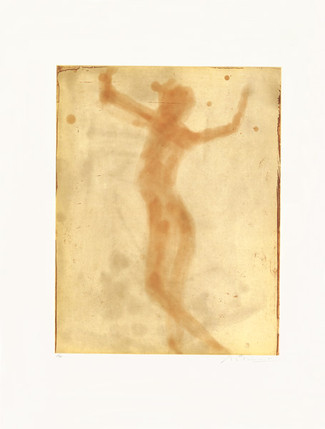 Click on the image for a more detailed view.
Nathan Oliveira
Copper Plate Nudes II (1)
, 2001
Aguafuerte y gofrado
Image format: 45,5 x 35,5 cm
Paper: Somerset Satín 70 x 57 cm
Edition of 30 numbered and signed works
Order number: 16162
Normal price:
2.000,00 €
Special price for memberships:
Quote A:
1.900,00 €

( save 5% )

Quote B:
1.800,00 €

( save 10% )

Quote C:
1.600,00 €

( save 20% )

All prices include taxes
About this work:
In the Copper Plate Nudes series the woman appears represented as an animated shadow, of which only a silhouette emerging from an undefined background is perceptible. Oliveira makes use of the aquatint technique, thanks to which he achieves a great variety of tonalities within the same colour range. The use of orange gives the work luminosity and warmth, which correspond to the sensuality that the female figure represents.


Other Artworks by Oliveira: