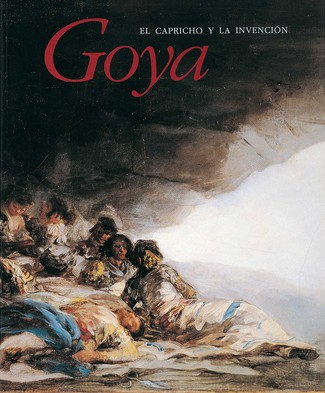 Click on the image for a more detailed view.
Ediciones Museo del Prado
Goya. El capricho y la invención. Catálogo y vídeo
, 1993
Order number: 398
Price:
60,00 €
P&D price:
10,00 € + 30 points
All prices include taxes
About this work:
The catalogue and video from the Goya Exhibition held at the Prado Museum from the 15th November 1994 to the 15th February 1995, which collected together Goya's small format works, offer a rare vision of Goya at his most intimate, allowing the viewer to appreciate the true stature of one of the great creative geniuses in the history of painting. The selection of works that are shown here, with particular attention paid to his works in series, acts as a base for studying his artistic evolution and to appreciate both his absolute freedom for &#171caprice and invention&#187 as well as to admire the strong, masterful expressiveness of his talent. This unique exhibition was organised by the Prado Museum, the Royal Academy of Arts in London, and the Art Institute of Chicago, with the patronage of the Banco Central Hispano.




The catalogue: Museo del Prado Editions, 1994. 118 reproductions in colour and black and white. 24 x 29,5 cm.

Video: Visual Editions. Duration: 45 minutes.


Other Artworks by Ediciones Museo del Prado: