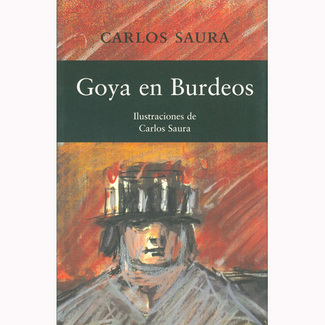 Click on the image for a more detailed view.
Carlos Saura
Goya en Burdeos
Order number: 40519
Price:
25,00 €
All prices include taxes
About this work:
Since he was very young, Carlos Saura has had idea of making a feature film about Goya. &#171When I was 18 years old, I already wanted to make a movie about Goya&#187, he says in the prologue to this book. The narrated script of Goya en Burdeos begins with an old and confused Goya, who does not remember who he is nor where he is. Hounded by imaginary beings that come out from his paintings, the great master remembers episodes of his life. A life that revolves around three women: his lover Leocadia Zorrilla -forty years younger than him-, who assists him in his old age; Rosario, their daughter, who is thirteen years of age when her father dies, and who acts as his confident; and a beautiful and intelligent Duchess of Alba, with whom Goya had been passionately in love.


Galaxia Gutenberg / Círculo de Lectores, Barcelona, 2002
With 20 illustrations in colour by Carlos Saura. 22 x 14,5 cm. 136 pages.


Other Artworks by Saura: