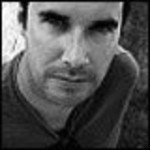 Unai San Martín
The artist
Unai San Martín
was born in Eibar (Guipuzcoa) in 1964. He has earned several scholarships and prizes, both in Spain and abroad. Among these are the First Prize Gure Artea (1991), the scholarship of the Kala Art Institute at Berkley (1997), and the Mention of Honour of the Calcografía Nacional (2001).
San Martín has developed great photographic talent and sensibility, especially in the area of photogravure, a graphic method that combines photography and printing.
Unai has exhibited in galleries and museums all around the world. It is worth pointing out his participation in the Spanish Pavillion at the International Fair of Lubjana (Eslovenia, 1999), the Cameron Gallery of San Francisco (2000), Foto España (2000), Kln Art Fair (2001), the AIPAD Photography Show of New York (2002) and the SFMoMA Rental Gallery of San Francisco (2002).
In 2002, the Jury of the Premio Nacional de Grabado y Arte Gráfica grave him the prize for the best work done in 2001-2001, for his work
Figura
(Figure).