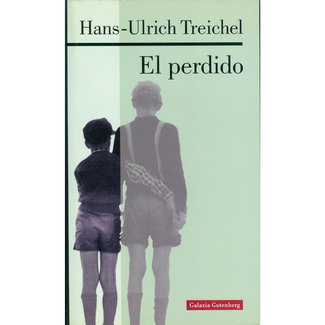 Click on the image for a more detailed view.
Hans-Ulrich Treichel
El perdido
Artwork by Treichel and Círculo de Lectores/Galaxia Gutenberg (Ed.)
Order number: D092630
Price:
14,50 €
P&D price:
10,50 € + 50 points
All prices include taxes
About this work:
Esta novela se basa en un hecho real: la desaparición de niños durante el éxodo masivo desde la Europa del Este en los últimos años de la Segunda Guerra Mundial. Durante la huida, en un momento de peligro extremo, el bebé Arnold es depositado por sus padres en brazos de una desconocida. Nunca más le volverán a ver. La sombra de este hermano perdido marcará la infancia del joven protagonista y su relación con el mundo.