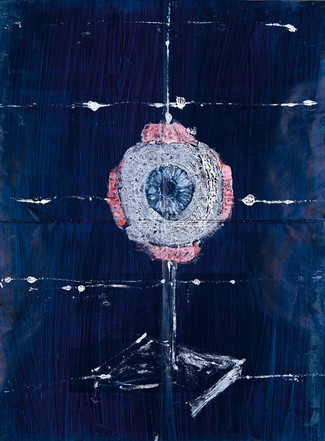 Click on the image for a more detailed view.
David Bailey
Eye
Order number: S7080
Price:
48,00 €
All prices include taxes
About this work:
"I treat the boy down at the post office like the president of Russia, and the president of Russia like the boy down at the post office." (David Bailey)
Eye presents a selection of Bailey's photographs spanning from 1962 to 2008. Mostly black-and-white, some in color, they feature influential directors, artists, fashion designers and musicians, including Andy Warhol, Henri Cartier-Bresson, Yves Saint Laurent, John Huston and Ellsworth Kelly. Despite the broad cross-section of subjects and the different creative spheres they inhabit, Bailey approaches them all with the same, egalitarian attitude – each is as important, or unimportant, as the next. This approach, often expressed by Bailey's lack of props and minimal lighting, enables the photographer to tease from his subjects traits which often absent from more formal portraits – the warm benevolence of I.M. Pei for example, the exuberance of John Galliano, or the brooding look of Jean-Michel Basquiat. Crowned with cover art by Damien Hirst, Bailey's Eye reveals unexpected facets of the creative minds who have defined and in many cases continue to shape the culture in which we live.
Publication date: December 2009.
188 pages, 3 colour plates, 89 tritone plates
Format: 26 cm x 33 cm. Clothbound hardcover
Other Artworks by Bailey: