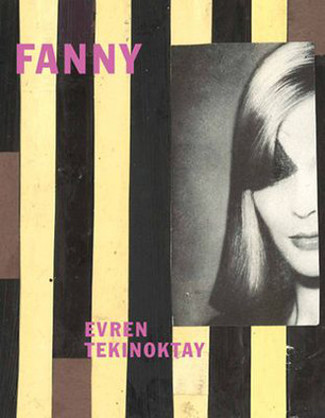 Click on the image for a more detailed view.
Evren Tekinoktay
Fanny
, 2015
Format: 22,5 x 29 cm
Artwork by Tekinoktay and Lubok Verlag
Order number: 41084
Price:
42,00 €
All prices include taxes
About this work:
Los collage y dibujos de Tekinoktay mezclan la sensibilidad retro de las tradiciones artesanales femeninas e inocentes marcas infantiles con audaz sofisticación y astutas insinuaciónes feministas. Esta idea se mantiene en los nuevos trabajos de un Tekinoktay que profundiza y explora la construcción de la identidad femenina a partir de una serie de imágenes hermafroditas. Al explorar el hermafroditismo como tema, Tekinoktay busca diseccionar la plasticidad del género y la sexualidad para hallar una clara respuesta a cómo llegamos a aprender y percibir las identidades de género.
Libro de artista con 148 composiciones en impresión a cuatro colores offset diseñado por Jacob Birch. Encuadernación en tapa blanda, 148 págnias, 22,5x29 cm, edición de 1000 ejemplares numerados.
Other Artworks by Tekinoktay: