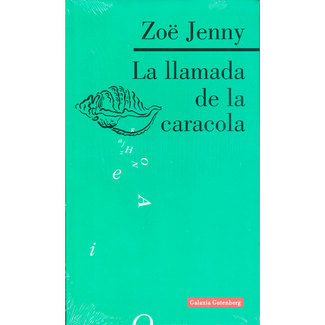 Click on the image for a more detailed view.
Zoë Jenny
La llamada de la caracola
Artwork by Jenny and Círculo de Lectores/Galaxia Gutenberg (Ed.)
Order number: D093882
Price:
14,00 €
P&D price:
10,00 € + 50 points
All prices include taxes
About this work:
Una mañana Eliza debe abandonar su ciudad. Su madre le conduce a la casa de la abuela Augusta. A partir de entonces la madre desaparece para siempre. Pese al impacto de ese abandono, para Eliza comienza una época feliz, interrumpida después por la brusca muerte de la querida abuela. Eliza llega a un orfanato , de donde es r escatada por la familia Rosenberg. La promesa de una vida mejor no se cumple. Con estilo lacónico, la autora narra la histpria de una joven existencia quebrada y la ansiedad por encontrar una identidad propia.
Other Artworks by Jenny: