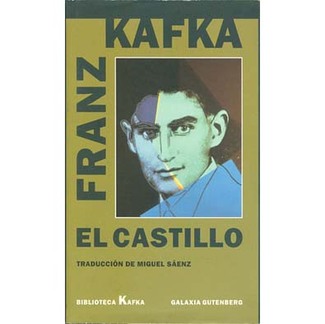 Click on the image for a more detailed view.
Franz Kafka
El castillo
Artwork by Kafka and Círculo de Lectores/Galaxia Gutenberg (Ed.)
Order number: D094153
Price:
17,50 €
P&D price:
14,00 € + 50 points
All prices include taxes
About this work:
Publicada póstumamente em 1926, es - pese a haber quedado inconclusa - una de las cumbres de la novela del siglo XX. Narra los infructuosos intentos del agrimensor K. por acceder a las autoridades del castillo que al parecer ha reclamado sus servicios. Una parábola insondable sobre la abstrusa condición del poder.
Other Artworks by Kafka: