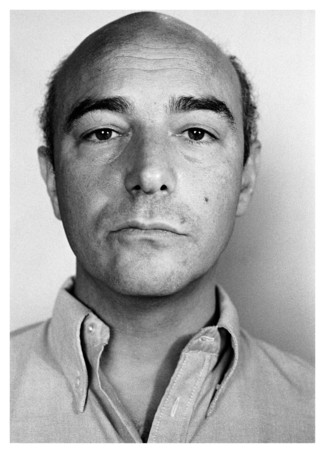 Click on the image for a more detailed view.
Carlos Saura
Antonio. Ensayo I
, 1974
Photograph
Format: 55,8 x 40 cm
Paper: Hahnemühle glossy fineart
Edition of 25 numbered and signed works
Order number: 26435
Normal price:
1.400,00 €
Special price for memberships:
Quote A:
1.330,00 €

( save 5% )

Quote B:
1.260,00 €

( save 10% )

Quote C:
1.120,00 €

( save 20% )

All prices include taxes
About this work:
Pertenece a la serie Ensayos sobre mi hermano Antonio, formada por cinco imágenes de singular interés artístico, coeditadas con la Fundación Antonio Saura. Las fotografías, creadas por Carlos Saura en 1974, son resultado de un libre y osado experimento fotográfico con el rostro del pintor Antonio Saura, hermano del fotógrafo. El juego cómplice entre fotógrafo y modelo y las manipulaciones a que es sometido el material fotográfico, dan lugar a progresivas alteraciones y deformaciones del semblante, que desembocan en la descomposición y total fragmentación de la imagen inicial. El conjunto se convierte así en una "galería de monstruos", nacida del más genuino imaginario sauriano. Impresionado por la serie fotográfica de su rostro –que consta de un total de 28 imágenes- el pintor Antonio Saura realizó sobre estas imágenes una conocida serie de 18 serigrafías titulada Moi. Antirretratos, en 1976.
Esta obra está incluida en las siguientes Series de Circulo del Arte:
Other Artworks by Saura: