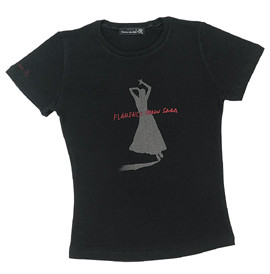 Click on the image for a more detailed view.
Carlos Saura
Camiseta Flamenco señora Talla S
Order number: 16873/16998
Price:
20,00 €
P&D price:
15,00 € + 30 points
All prices include taxes
About this work:
Exclusively designed for Círculo del Arte, these T-shirts are stamped with Carlos Sauras photographic images. Excellent quality, 100% cotton. Different sizes (S, M and L).


Esta obra está incluida en las siguientes Series de Circulo del Arte:
Other Artworks by Saura: