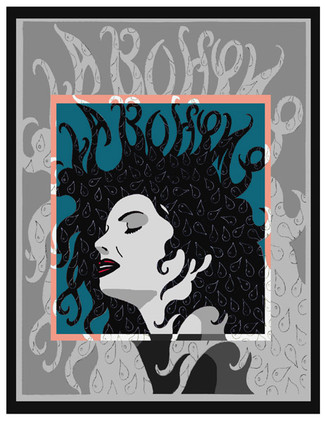 Click on the image for a more detailed view.
Fernando Bellver
Serie "Joyas de la ópera": La Bohème
, 2011
Estampa digital
Format: 60 x 48 cm
Paper: Somerset Velvet
Edition of 25 numbered and signed works
Order number: 40358
Normal price:
500,00 €
Special price for memberships:
Quote A:
475,00 €

( save 5% )

Quote B:
450,00 €

( save 10% )

Quote C:
400,00 €

( save 20% )

All prices include taxes
About this work:
Esta ópera en cuatro actos de Giacomo Puccini (1858–1924) con libreto de Luigi Illica y Giuseppe Giacosa está basada en la novela de Henry Murger Escenas de la vida de bohemia. Fue estrenada en 1896 en el Teatro Regio de Turín bajo la dirección de Arturo Toscanini. En el mundo bohemio parisino un grupo de artistas comparte una existencia mísera marcada por el frío, el hambre y la pobreza, mientras busca refugio en el calor de la amistad, el amor y el sueño de un éxito que probablemente nunca llegará.
La trágica y conmovedora historia arranca en una fría navidad en la buhardilla que habitan el poeta Rodolfo, el pintor Marcello, el filósofo Colline y el músico Schaunard. Acosados por el hambre y la gélida temperatura, decide Rodolfo quemar sus manuscritos para obtener algo de calor. A raíz de la llegada de Mimí, una vecina que pide a Rodolfo encenderle una vela que se le ha apagado en la corriente de la escalera, se inicia entre ambos protagonistas un amor apasionado que sufrirá dramáticos avatares al enfermar gravemente Mimí. El acto culminante de la obra muestra la llegada de Musetta, amante de Marcello, a la buhardilla de los amigos, trayendo consigo a Mimí, ya mortalmente enferma. Mientras esperan angustiados la llegada del médico, fallece Mimí, y Rodolfo, fuera de sí, se echa sobre el cuerpo de su amada exclamando desesperado "¡Mimí…Mimí!...".
Entre las innumerables representaciones de La Bohème constan como emblemáticas la versión de Thomas Beecham con Victoria de los Ángeles y Jussi Björling, de 1955, y la de Herbert von Karajan con Mirella Freni y Luciano Pavarotti. Intérpretes inolvidadas de Mimí son también Renata Tebaldi y Renata Scotto.
Other Artworks by Bellver: